Category Archive:
Leadership
We're called to be leaders and influencers in our communities.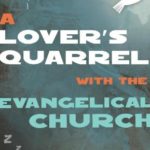 Most major Christian radio stations market not to Christians, but to soccer Moms driving kids around town, 30-40% who listen are not Christians. So the music you hear on Sunday morning is based on popularity, which is not determined by theologians or pastors, but by marketers appealing to thirty-something soccer moms of varying faiths and commitment.
Discipleship is about values. This could not be clearer in the Gospels. Jesus' call is for a double action: leave and follow.