---
---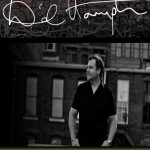 From David Hampton:
My Christmas present to all of you is finally here! Three free Christmas piano tracks from my upcoming Christmas CD, Comfort and Joy due in Sept, 2012!

Go to davidbhampton.com to get to the homepage. See the "What's New" segment for the link to the download gift page. While you're there, take a minute and check out my new site and please subscribe to my blog, The Rock In My Shoe.

I hope this piano music becomes part of the soundtrack of your life this season. I look forward to you joining me at The Rock In My Shoe to share the journey.

Wishing all of you Comfort and Joy this Christmas season.

David
David Hampton is a Nashville area based musician, songwriter, blogger, writer, and speaker focusing on issues regarding recovery, faith, and hope.  He also serves as Worship Director for Christ Community Church in Franklin, TN.